At Philip M. Gray DDS, we're delighted to offer the highest care and expertise in family dentistry in Edmond, Oklahoma. We provide professional and lasting dental services to you and your family. Because your family is important to us, we use state-of-the-art technology and procedures to give your family a smile that will last for decades.
What is Family Dentistry?
Family dentistry is a branch of dentistry that caters to the entire family. Unlike general dentists, which may have age restrictions and lack resources, family dentistry offers a broad selection of treatments. Family dentists undergo additional training to provide safe, effective treatments for children. Because children's teeth are developing, additional training will ensure your child receives gentle and proper care.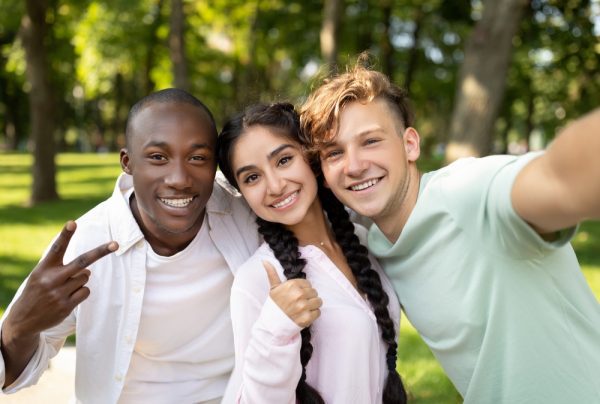 Why is Family Dentistry so Important? 
Family dentistry is because your family's teeth are important! While general dentists may offer a straightforward variety of treatments, they are less equipped and often prevented from treating children. Family dentistry provides life-long dental support for large groups of people. We boast a qualified, ultramodern team that can handle and treat children. Our expert staff prides themselves in being able to calm, care for, and guide young children through the dental process. 
What Services do Family Dentists Offer?
The family dentistry you choose must offer various options and treatments. This way, you can sleep well knowing they got you fully covered. At Philip M. Gray DDS, we provide a wide variety of services to keep you and your family healthy in any situation: 
Restorative Dentistry.

Turn back the clock with our extensive network of restorative treatments. Options such as dental implants, bridges, dentures, and partials can restore any smile to its former glory. 

Cosmetic Dentistry.

Reach for the stars and cosmetically transform your smile. We offer veneers, teeth whitening, and clear braces to keep your smile looking sharp. Not only will your smile look pristine, but it'll also be healthier. 

General Dentistry.

At Philip M. Gray DDS, we identify and treat problems before they worsen. Common treatments such as root canals, fillings, crowns, and regular cleanings extend the lifeline of your smile. Not only will your teeth feel great, but you'll also have a smile that's easy to share with friends and family. 
Benefits of Family Dentistry
Because family dentists are versatile and well-equipped, they come with a plethora of advantages for you and your family: 
Keep Tabs on Family Dental History.

Family dentists are trained and experts in keeping, maintaining, and sharing family dental histories. Because family dentists offer so many treatments, you'll never need to schedule a dental appointment elsewhere. We'll update your records with each visit and be able to draw upon your vast dental history to give you the best treatments. 

A Lasting Partnership.

Your family will come to recognize our dedicated team and become familiar with the office. It's much easier for children to go to the same office each year instead of bouncing around random dentistries. 

Emergency Dental Services.

Accidents happen, and with us, you'll never be alone. Give your family a dental lifeline to assist in any emergency. Never be caught between a rock and a hard place; save our contact information on your phone.