Improve Your Overall Health
One of our most noticeable physical features is our smile. However, the advantages of having healthy teeth extend beyond their appearance. When teeth are injured, the consequences can be devastating to one's health. Restorative dentistry can help you regain your confidence while providing a gorgeous new look. If you have missing or damaged teeth, restorative dentistry in Edmond, OK, might be a solution that is perfect for you.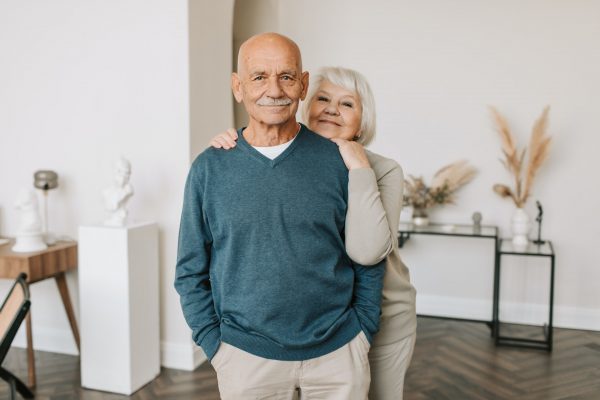 What is Restorative Dentistry?
Restorative dentistry focuses on restoring or replacing teeth that have been damaged or decaying. The goal is to retain the natural tooth as much as possible; thus, treatments will always replicate regular teeth' appearance, feel, and function. Restorative dentistry preserves the mouth's functionality and well-being while improving overall dental health. Gray Dental Group offers a variety of dental procedures that can help you enhance your oral health and give you a new smile.
Types of Tooth Restorations
Tooth-Colored Composite Fillings
One of the most frequent dental treatments performed today to repair tooth decay or damage is a dental filling. A tooth-colored filling builds back missing tooth structure to its original form when a tooth has cracks, chips, breaks, cavities, or other factors.
Dental Crowns
Dental crowns are tooth-like caps that are cemented over a broken tooth to improve size, shape, and function. Crowns can provide support and protection to teeth that have been damaged by disease or trauma. We will create your crown to match the rest of your natural teeth. Crowns are stain-resistant and, with careful maintenance, can last for many years.
Dental Bridges
If you're missing a tooth or have a damaged tooth due to decay or trauma, we have the ideal dental restoration for you. Dental bridges are a durable and effective tooth replacement option. Dental bridges are supported on each side by either a natural tooth strengthened by a dental crown or a dental implant.
Dental Implants
Dental implants are a fantastic way to replace missing teeth. Missing teeth can be an embarrassing dental problem that affects your daily life, but they can also lead to more severe dental issues resulting from shifting teeth and jaw bone shrinkage. We have several implant options available to help you restore your mouth's beauty and health. Say goodbye to typical tooth loss issues like gaps in teeth, ill-fitting dentures, slurred speech, and difficulty chewing with dental implants.
What are the Benefits of Restorative Dentistry?
The benefits of healthy teeth go beyond physical looks. Patients need restorative dentistry for multiple reasons. 
Prevent tooth loss

Enhance your smile

Relieve dental pain

Strengthen cracked or weakened teeth

Repair damaged or decayed teeth

Replace missing teeth

Improve oral function

Improve an improper bite

Boost confidence
Rejuvenate Your Smile With Restorative Dentistry
Restorative dental care manages oral health problems by restoring the state of your mouth or individual teeth to its best health and will rejuvenate your smile. We are dedicated to a high standard of excellence, the latest techniques, and a passion for patient care. When combined with appropriate at-home dental hygiene, these characteristics guarantee that you can have a healthy, bright natural smile for the rest of your life.