Creating Beautiful Smiles
Do you dislike the way your teeth appear when you smile? Are you self-conscious about your teeth? Are they crooked and discolored? Do you want to boost your confidence? A beautiful smile improves our happiness, boosts our self-esteem, and allows us to make a positive first impression on others. You don't have to hide your smile. You can show off your smile with our cosmetic dentistry services once again. Let our expert cosmetic dentist in Edmond, OK, Dr. Gray, enhance your smile.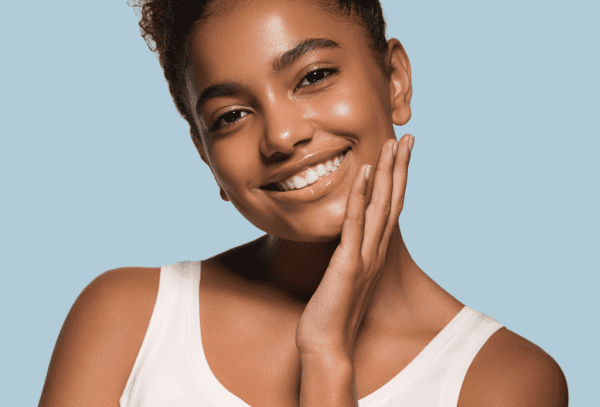 What is Cosmetic Dentistry?
Many individuals believe that cosmetic dentistry is simply about altering one's aesthetic appearance to get a flawless smile. Cosmetic dentistry treatments aim to improve your teeth and gums' symmetry, positioning, size, color, and shape. People are unaware that cosmetic dentistry can help them maintain good oral hygiene, improve their oral health, and enhance the functionality of their mouth. The aim of our cosmetic services provided by Gray Dental Group is to improve your entire health and well-being. We can offer you a range of service alternatives to address any dental issues you may be experiencing.
What are the Benefits of Cosmetic Dentistry?
Cosmetic dentistry has various benefits based on the treatment or procedures you choose. Regardless of which option you select, you can rest assured that you will achieve outstanding results and a beautiful smile.
Enhance Overall Functionality: To stay healthy, your mouth, like your body, requires proper care. You may have difficulty eating if your teeth are misaligned, if you have gaps in your smile, or if you are missing teeth. We can improve your entire function with cosmetic dentistry.

Improve Appearance and Boost Confidence: Discolored, stained, worn, chipped, cracked, crooked, gapped, or missing teeth can be treated with cosmetic dentistry. Cosmetic dental services from Gray Dental Group can improve the appearance and feel of your teeth while also boosting your self-confidence!
Can Cosmetic Dentistry Improve My Smile?
Absolutely! To help you improve your smile, we use cutting-edge technology. We provide a wide range of cosmetic services. Crowns, Veneers, Teeth Whitening, and Dental Bonding are some of our most popular procedures. Cosmetic procedures can correct a wide range of flaws, including:
Chipped teeth

Gaps in the teeth

Crooked teeth

Teeth that are missing or misaligned

Teeth that are stained or crooked

Plus, there's more!
Are you Seeking Cosmetic Dentistry in Edmond, OK? We've Got You Covered!
Dental Bonding
Dental bonding is a procedure that involves the application of a tooth-colored material (composite resin) to the teeth. The composite material can be molded and shaped to achieve outstanding results.
Veneers
Veneers made of porcelain are an excellent technique to get the perfect smile. We design porcelain veneers to match the color and size of your natural teeth for the best aesthetic results. No one will be able to tell they aren't your natural teeth because they look entirely natural.
Teeth Whitening
Are you looking for a simple approach to make a significant difference in your smile? Please take a look at our professional teeth whitening options. We can whiten your teeth up to eight shades with professional teeth whitening in just a few weeks.