Some patients have a condition known as bruxism, where they are unconsciously grinding or clenching their teeth involuntarily. Bruxism can occur during waking or sleeping, and it can have serious consequences for the health of your teeth or gums.
The continual pressure created from excessive grinding or clenching can create significant damage to teeth. This includes damaging the tooth enamel, making teeth more sensitive, or fracturing teeth entirely. This is in addition to getting poor sleep and other symptoms like general facial pain, headaches, earaches, and more serious issues like regular migraines.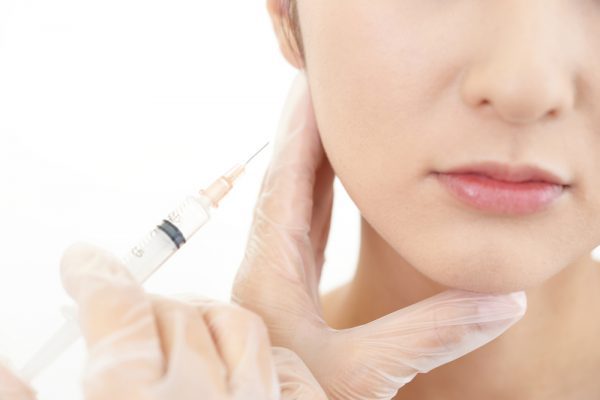 How Botox has Become an Effective Treatment
One technique that has been found successful for addressing and managing the symptoms of bruxism is botox.
The botulinum toxin used in botox treatment is ideal for targeting the type of excessive muscle activity and spasms that come with bruxism. This treatment gets more to the root of the problem with bruxism, whereas other treatments like anti-inflammatory medication and devices do not. Botox can treat both the root causes of bruxism and address the painful symptoms of the condition.
Getting Botox Treatment with Gray Dental Group
We are here to answer all your questions and explore all the options when it comes to treating your bruxism and determining if botox is the right approach. When we suspect you are showing signs of bruxism, we look at things like the tenderness of your jaw muscles, dental abnormalities like fracturing and enamel damage, and underlying bone issues with the help of X-rays. 
Once we are able to verify that botox treatment is the right approach, we are ready to apply the treatment. Botox involves injecting a small dose of the botulinum toxin directly into your masseter muscle, which is the large muscle that moves your jaw. The relaxing effects of the botox are generally enough to reduce and stop bruxism for a period of time until the next treatment. The symptoms you may have been experiencing, such as headaches and pain, should go away while the treatment lasts. Not only will you feel less pain, but you will also be able to avoid the damage being done to the teeth by grinding and clenching.
Is Botox a Good Long-term Treatment for Bruxism?
Botox will not cure bruxism, but you will be able to regularly receive the botox treatment from us indefinitely to continue to address the symptoms. For some patients, controlling the symptoms of bruxism requires 3-4 treatments a year, as typical treatment effects last from three to four months. Others are able to feel the effects every six months or even beyond that, meaning they can get the treatment at their regular six-month examination appointments. 
How effective and long botox treatment for your bruxism lasts really depends on your unique situation. Because botox is not a cure for bruxism, it can only be as effective as your condition allows. As botox treatment becomes a regular part of your oral care regimen, your right approach may develop or change over time. What matters is that you stay on top of your symptoms and work with us to continue to get it right. 
Bruxism and excessive teeth grinding can have serious long-term health impacts that are preventable with the right treatment plan. At Gray Dental Group, we love being able to offer this solution to our patients. We have seen the significant change that botox can bring to someone with bruxism and improve their quality of life and happiness. We are eager to be there for you, so please come and see us to learn more about whether botox treatment is right for you.