Teeth Whitening vs. Veneers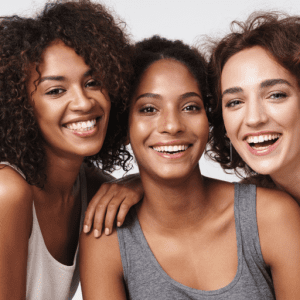 Teeth Whitening vs. Veneers. Even if you do everything you can to keep your teeth healthy and attractive, you may still wish they were whiter. It goes a long way to be confident in your smile, and there are various ways to refresh your smile. And, with so many cosmetic and restorative choices available today, it's challenging to know what option would be ideal for you. At Dr. Philip Gray DDS, we offer two outstanding options to whiten your smile. Teeth whitening vs. veneers. Which one is best for you?
Teeth Whitening vs. Veneers
Teeth whitening and dental veneers are two of our most popular cosmetic procedures, they are beneficial for almost everyone, and both are excellent choices. Teeth whitening and dental veneers can improve and change the appearance of your smile, giving you greater confidence. The best solution for your teeth is determined by your preferences, your budget, and the health of your teeth.
Get Whiter Teeth
Pros: Both options will help you get your desired results with a whiter smile. Since teeth whitening uses a bleaching agent, you can remove years' worth of stains and discoloration in a single in-office tooth whitening treatment. Dental veneers are custom-made so that you can achieve the exact shade of white instantly. Plus, they are stain-resistant.
Cons: In the short term, teeth whitening is effective. However, you'll have to repeat the procedure every couple of years or so to keep that bright, gorgeous smile.
Improve Appearance
Pros: Both teeth whitening and dental veneers will improve your appearance and boost confidence. We can use veneers to whiten teeth, but they can also be custom-made to correct cracked or chipped teeth, straighten teeth, and change the size and shape of each tooth.
Cons: Teeth whitening can only improve the color of teeth, not the structure or shape of the teeth.
Cost
Pros: Compared to other cosmetic treatments, teeth whitening and dental veneers are the least costly. However, teeth whitening is less expensive than other cosmetic dentistry procedures, including veneers.
Cons: Veneers cost more than teeth whitening. However, they are built to last a long time with little to no damage. With teeth whitening, you will have to continue to bleach your teeth to maintain your white smile.
Tooth Sensitivity
Pros: Teeth whitening is a safe and effective choice, and when professionally treated, should cause minor discomfort. If you are sensitive to hot and cold, dental veneers might help reduce that sensitivity. Because they cap your teeth, they cover the dentin, which can diminish sensitivity.
Cons: Some people already have teeth sensitivity, so the whitening agent can cause irritation or sensitivity. That is why we take extra care to protect your gums. You may experience sensitivity to hot or cold meals and beverages following your procedure with veneers. The enamel of your tooth is slightly exposed shortly before the veneer is applied, which can create a minor feeling of sensitivity for a few days afterward.
The Procedure
Pros: We can complete your teeth whitening procedure in less than an hour. Dental veneers can also be accomplished in just a day. Teeth whitening is also a less invasive process with no local anesthetic needed.
Cons: Dental veneers require Dr. Gray to shave down the enamel of your teeth to place the veneers so that you will need a local anesthetic. And dental veneers are permanent. Once the procedure of tooth shaping has been done, that tooth structure is gone forever and cannot be reversed.
Each option will offer you a beautiful, whiter smile that is bound to boost your confidence. If you want to get your teeth whitened or dental veneers in Edmond, OK, come to Dr. Philip Gray DDS. He can sit with you to discuss the many cosmetic options to enhance your smile. Schedule a consultation today!