When do dentists put you to sleep?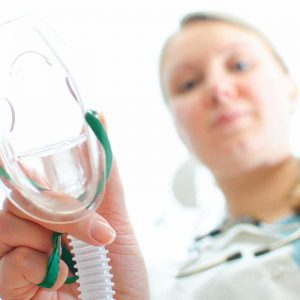 Going to the dentist is something that inspires fear in many people. It's a trip that's accompanied with anxiety and worry. Many people hate the idea of others working on their mouth or just despise the sound of the dentist's drill. They associate the dentist with pain.
Believe it or not, pain doesn't have to be something you associate with a trip to the dentist. There's a lot your dentist can do to alleviate the pain that comes with dental procedures, and a good dentist will make sure you're entirely comfortable with your pain management options before they start any procedure.
Let's look at the types of sedation we offer at our office, and when we usually recommend you being put completely to sleep.
Types of anesthesia
The first option (and the mildest) is nitrous oxide, commonly called laughing gas. A mixture of nitrous oxide and oxygen relaxes the body and leaves you in a calm, sedated state. You're still awake and able to respond to commands and give feedback, though. This mild sedation wears off soon after the mask is removed, and you're safe to drive yourself home within a very short time.
This option is sufficient for most people, but if you have high levels of dental anxiety we have an oral sedative we can give you that will make you very relaxed and sleepy. It is safe and effective, but unlike nitrous oxide the effects take a while to wear off. You'll need a ride to and from your appointment, as you won't be safe to drive for a while afterwards.
The final option, for patients who need a lot of work done in one visit or have very severe anxiety, is general anesthesia. This involves calling in a board-certified anesthesiologist who will determine the correct dosage of anesthetic for your body, and it's the only option that involves you going completely to sleep.
Which is the right anesthesia for you?
No matter what your level of anxiety or how much work you need done, we have an anesthetic option that's right for you. If you've been worried about getting your dental work done, don't be. We'll help you choose the right type and make sure you have a relaxed, painless, anxiety-free experience. When you need your next checkup, come visit our office or give us a call.