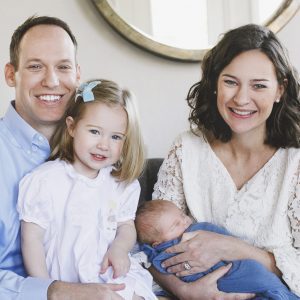 I have been around a dental office for as long as I can remember. My mom was a dental hygienist in Edmond, and she also taught dental hygiene at the dental school. But despite the lifelong exposure to dentistry, I didn't start my career in the field.
I graduated from the University of Oklahoma with a degree in journalism. I moved to New York City and worked in production for golf broadcasts with NBC Sports. After a couple years, I decided it wasn't what I wanted to do for the rest of my life.
That's when I made the decision to go back to school and practice dentistry. At that time, my mom was teaching local anesthetic administration and pain control and ended up being the teacher for one of my classes!
Why dentistry?
I was already comfortable with the idea of what dentistry entailed because I was around that line of work growing up. The main reason I chose dentistry is because I wanted to be in a service-oriented occupation. I wanted to be somewhere that I could help people and give back to the community. I also wanted to have a career that was more flexible so I could have a balanced lifestyle. Dentistry was the perfect fit.
Why volunteer?
In addition to having my dental practice, I also volunteer my dental services for people in need. I started volunteering at Good Shepherd Clinic at First Baptist Church while in dental school, and I have continued volunteering there ever since. The ministry is run on a first-come, first-served basis with an entire team of administrative staff who help patients in need of dental work who are unable to pay for it. I volunteer my time to do extractions on patients who need them.
Why Edmond?
My wife, Allison, and I both grew up in Edmond. I went to Chisholm Elementary, Cimarron Middle School, and Memorial High School. We both knew we wanted to raise our family here. We have a daughter, Cece, who is three years old, and a son, Miles, who is eight months. We enjoy traveling and attending Thunder games and OU football games.