Edmond Dentists: Protecting you teeth from treats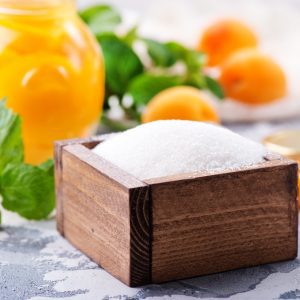 Edmond Dentist: How to help protect your teeth from baked treats
The holidays are winding down but there's still plenty of time for lots of tasty, sugary treats. Every year, we're bombarded at this time of year with cookies, cakes, and candies. It can be very difficult to say no to these sweet, tasty treats and we're not going to tell you not to enjoy them, absolutely do it's the holidays after all! What are Edmond dentist will do, though, is give you some tips for protecting your teeth from becoming the victims to these holiday treats.
The reason sugar is so bad for your teeth is that it creates plaque that sits on your teeth. The more sugar you eat, the more plaque that grows. So, the less you sugar you eat the less plaque you'll have! So, cutting back on the amount of sugar is important for your teeth, but that doesn't mean you have to give up holiday treats all together.
The easiest way to approach holiday sweets is like this: Use half the amount of white, cane sugar to your recipes when baking. Vanilla, Nutmeg, and cinnamon can all serve as alternatives for your baked goods to help add some sweetness to your treats without relying on sugar.
Of course, our Edmond dentist also recommends that you brush your teeth as often as possible after consuming any sugary foods. Brushing your teeth will wipe away the sugar before it can form plaque and eat away at your teeth. If you're going to be traveling, consider taking a travel toothbrush to help maintain your dental health.
On behalf of our Edmond Dentist, we wish you a Happy New Year. May you open the new year with your favorite foods and merry cheer! By following these tips, we hope you can have your cake and eat it too, without worrying about it eating into your teeth!
If you need to book an appointment with our Edmond Dentist, give us a call at 405-330-5458!