Edmond Dentist: One simple way to strengthen your teeth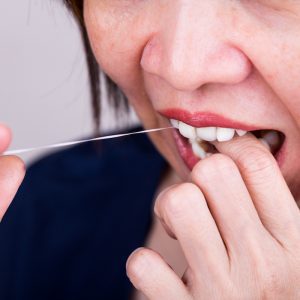 Edmond Dentist: Ask about fluoride varnishes
Ice, coffee, sticky foods, and candy are the stuff of nightmares for teeth. Chomping down on these and other types of foods regularly certainly increases the chances that damage will be done to your teeth and possibly diminish your bright smile. Brushing with fluoride toothpaste and flossing are always recommended as the fluoride in the toothpaste will help to fight off decay and cavities from bacteria, but there is something even more protective that you can do. This treatment will require you to go to the dentist, but isn't your smile worth a small dental visit?
What is this "Miracle" treatment we speak of? They're called Fluoride varnishes. When you visit your Edmond Dentist you can request that fluoride varnish protection be used to help prevent tooth decay. Here's how it works:
The fluoride varnish gel is typically pale yellow in color that is softly brushed on. It sets on teeth quickly and starts working immediately. Fluoride is important, because it enters the tooth enamel and makes the tooth hard. Fluoride helps prevents any new cavities from forming while stopping current decay from worsening. If the varnish is applied at the beginning stages of tooth decay, the fluoride is powerful enough to reverse the decay and repair the tooth.
If you hate going to the dentist to get some work done and then leaving hungry or thirsty but being unable to eat anything, then there's good news! One of the best parts about fluoride varnish treatments is that you don't have to wait to eat, though foods should be softer for the first day.
It's important to say that some brands of fluoride varnish can cause some teeth to look even more dull than before the application, but this is temporary. In such cases, refrain from brushing or flossing the varnish away for a full day. After the full day, brush your teeth and you will reveal a brighter, healthier smile.
Are you ready to strengthen your teeth with fluoride varnish? Then call our Edmond Dentist today at 405-330-5458.