Dentist Edmond: Year end dental benefits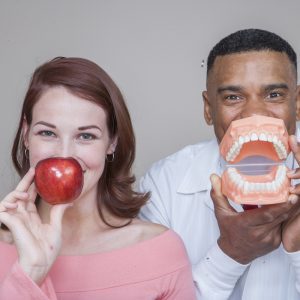 Dentist Edmond explains the best way to take advantage of your year end benefits.
The year is winding to an end and many people will be losing out on their dental health benefits. Are you about to lose your benefits? Not using your benefits is a little like having a pile of money, but you can only set it on fire. You wouldn't ever want to do that. So why would you want to waste benefits that you paid for? Dentist Edmond has 3 reasons to visit a dentist and use your year end benefits.
1.) No Roll-over: Most dental plans allow for a yearly maximum benefit amount per person that you can use. If you haven't used that allotted benefit, It's not going to roll-over into the next year. Not using your unused benefits is basically throwing money away. You've already paid for the insurance, why not use it?
2.) No New Deductible: If you've already paid off your deductible for the year, any additional work you have done will not require additional deductible payments. That's why it's important to take advantage of these advantages once you have them. When the new year rolls around, the deductible resets and you'll have to start paying again.
3.) No Wasted Benefits: Many dental services can be covered by the premiums you pay. Things like screenings, x-rays, cleanings and much more can all be covered. If you've already paid your premiums, why not take advantage of them and get the dental services you've paid for? Not only is it financially sensible, it's the bet way to maintain optimal oral health.
By delaying dental treatment you could create the risk of needing more extensive and more expensive treatments later. To help you maximize your insurance benefits, we would love to schedule an appointment for you to see the dentist. The appointment slots will fill up quickly as many patients try to use up their benefits, so don't wait too long to schedule your appointment.
Not going to the dentist means risking the need for more extensive (and expensive) dental work later. To maximize your insurance benefits, call today and schedule an appointment at 405-330-5458