Dentist Edmond: Encouraging You To Maintain Autumn Dental Health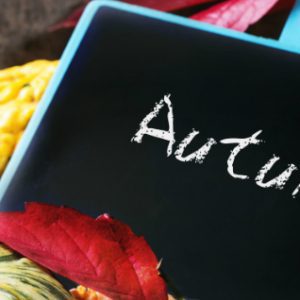 Dentist Edmond: Sticking To Fall Dental Health Routine
There's something wonderful about the autumn that makes people want all those seasonal comfort foods and a lot of them of a full of sugar! As you're sipping on your pumpkin spice latte or enjoying those pumpkin cookies, cake, or pancakes drenched in syrup, just remember that the enjoyment of those foods adds an extra risk of tooth decay. With that being said, our dentist in Edmond encourages you to maintain your autumn dental health routine!
Some people may be inclined to want to hibernate a bit more during these months and skip out on going to the dentist. Others will be so busy with seasonal activities that they, too, will skip visiting the dentist. Don't let your teeth suffer as a result of enjoying the fall festivities and yummy fall foods.
At the very least our dentist in Edmond would recommend bringing along your toothbrush and toothpaste if you're going to be out and about longer than usual. Remember that it is recommended for you to brush your teeth at least twice daily for 2-3 minutes each time and to floss at least once per day.
If you feel like you just can't say no to sugary foods or pumpkin spiced everything, because it only comes around once a year, then our dentist in Edmond would suggest making sure that you brush your teeth as quickly as possible after consuming such food items. This is suggested, because the longer sugar sits in your mouth on your teeth, the more chance it has to produce acids which cause cavities.
Our dentist in Edmond doesn't want you to miss out on your seasonal favorites, but instead to simply be mindful of how much snacking you are doing and brush those teeth afterwards.
As always, we care about keeping your smile as bright and healthy as we possibly can. To book an appointment with our dentist in Edmond, please contact Philip Gray DDS at 405-330-5458.