Dentist Edmond: Dental Implants Versus Partial Dentures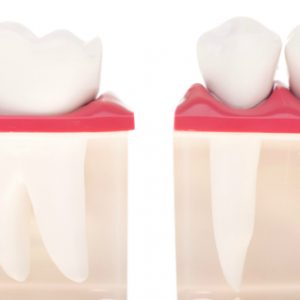 Dentist Edmond: Feel The Difference Of Dental Implants
Whether it be attending weddings or the ability to go picnicking with family at a park, there just seems to be something about spring that makes people want to smile. That is, unless there's a reason that you don't want to smile. Not everyone has a great time when the cameras start flashing, but that is a struggle which could very well be due to a person being embarrassed by having missing teeth. Our dentist in Edmond understands. The answer to changing your smile just might be dental implants!
You may think it silly, but to the person who isn't happy with their smile, the issue is all too real. If you're one of these people hiding behind an imperfect smile, there is a solution offered by our dentist in Edmond.
If you're only missing a few teeth, you may think that removable partial dentures could be right for you, but there are some downfalls to this method. The problems with removable partial dentures are that they:
Can slip around
Can cause discomfort
Run the risk of causing fungal infections
Place limitations on the types of foods a patient can eat with them in
If you have to remove the dentures in front of everyone in order to eat it could be a bit embarrassing, wouldn't you think?
If those problems don't seem like something you would want to deal with, then dental implants are a great option. An implant offered by our dentist in Edmond is made using a titanium screw that is placed into the bone. The procedure is virtually pain free when performed at our office. Implants are restored with a crown or connected to a denture if no teeth are present. This technology makes it possible for dental implants to look, feel and function more like natural teeth.
Our dentist in Edmond loves making people feel better about their smile! Call our dentist in Edmond @ 405-330-5458 if you'd like to know more or to schedule an appointment with the dentist.