Dentist Edmond Provides A Few Reasons For Tooth Pain: Part 2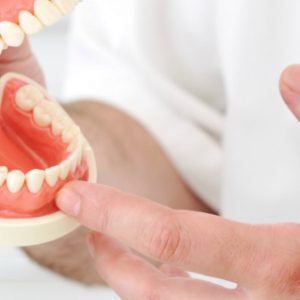 Dentist Edmond: Temporary Tooth Pain Symptoms & Solutions
Do you have tooth pain? Is it causing you to be distracted? No one likes having pain in their mouth, especially if it interrupts their eating habits. In part one of this series, our dentist in Edmond explained how tooth pain stems from nerves inside a tooth's pulp chamber. We also spoke about 2 possible reasons for your tooth pain and a few things you could do to temporarily reduce the pain. While there is not a simple answer as to what may be causing your pain, today, our dentist in Edmond is going to go over 2 more possibilities.
1.) Dull ache and pressure in upper teeth and/or sinus are: Have you ever felt your upper gums hurt after crying? This is due to the fact that the sinus area uses the same nerves as the upper teeth. Similar pain can be felt when you have a cold, the flu, or allergies. It's possible your pain is nothing more than illness, but it's important to rule out the possibility of you being a teeth grinder. This can happen while one sleeps! If you don't already know this about yourself, scheduling an appointment with our dentist in Edmond or your local dentist will help you determine if clenching or grinding is playing a role in your pain.
2.) Severe pain, pressure, or swelling of the gums: If this is the pain you're feeling, it could be the result of an infected or abscessed area that has spread from the pulp into the periodontal tissues and bone. Ibuprofen may help ease the pain until you can make it to a dentist. The best solution is to make an appointment with either our dentist in Edmond or your local dentist. It may be important to note that a root canal may be necessary.
Sometimes circumstances prevent you from being able to make a dentist appointment right away and we understand that temporary pain relief is necessary. As mentioned in part one of this series, our dentist in Edmond wants you to remain safe and we want you to know that you should never use aspirin between your tooth and gum to relieve pain, because the dissolving aspirin can actually harm your gum tissue. Stay safe and take care of your teeth as soon as you can!
To book an appointment with our dentist in Edmond, please give us a call at 405-330-5458 or click here.