Dentist Edmond: Offering A Healthy Mouth For Valentine's Day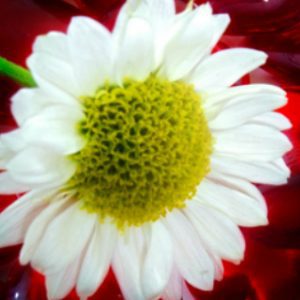 Dentist Edmond: Providing Clean, Kissable Mouths For Valentine's Day
It's almost that special time of year again when everyone wonders what to get that someone special for Valentine's Day. Here's a news flash; not everyone wants a box of chocolates, toys, or a bouquet of flowers this February. Our dentist in Edmond understands! Whether you're giving a 5 year old, your spouse, or your significant other a special Valentine's Day surprise, chances are you may share a kiss or two. While retailers love to push their traditional gifts upon you, most of you would be far more impressed with something more intimate and what's more important than having a healthy mouth when you're giving out kisses?
No one wants to be kissed by anyone with bad oral hygiene and we'd hope no one wants to be the one giving kisses with bad oral hygiene, either. Truthfully, you should always strive to maintain a healthy mouth, but Valentine's Day is a special time to consider getting your teeth cleaned, whitened, or restored. Our dentist in Edmond offers services in all of these areas!
Once you've finished making your smile as attractive as you can with dental treatments there are several tips you can follow to keep your smile looking bright. Here's a short list our dentist in Edmond came up with:
Reduce the amount of sugary foods you eat
Reduce the amount of acidic foods you eat
Brush at least twice daily with fluoride toothpaste
Drink plenty of water (preferably fluoridated)
Our dentist in Edmond recommends eating a well balanced diet of lean proteins, complex carbohydrates, healthy fats, fresh fruits, fresh vegetables, nuts, and fiber, as well. If you feel the need to freshen your breath with a mint studies say to choose one with Xylitol in it as this ingredient has been proven to reduce your odds of getting cavities.
If you'd like to make sure you have a healthy mouth before Valentine's Day, feel free to get in contact with our pediatric dentist by clicking here.