Dentist Edmond Provides Ideas To Make Dental Visits Enjoyable: Part 1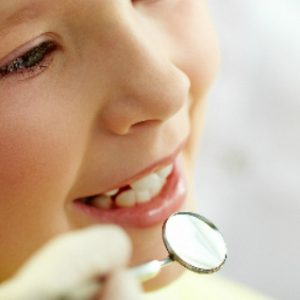 Dentist Edmond: Helping children have fun
Our dentist in Edmond loves making children and parents realize that coming to the dentist doesn't have to be so bad! In fact, we strive to make you forget about the work being done and just relax as much as possible, but there are a few things parents can do to help calm their children prior to coming to the office.
In part one of this series, our dentist in Edmond is going to list 2 ideas to help you make dental visits more enjoyable.
1.) Choose The Right Dentist: First of all, choosing to visit a dentist that actually cares for making small children feel welcome at their office does make a difference in the experience. We're family oriented and love to take care of families. So, if you or your child is afraid of the dentist, let us take care of you!
2.) Create A "Dental Health Chart": Making a "good dental health" sticker chart is a good way to positively reinforce your child's efforts to maintain good oral hygiene. Perhaps, putting a stick to show how well they've brushed their teeth or maintained flossing will help prevent those cavities that they're so afraid of the dentist finding.
Pinterest is a great place to start looking for ideas if you're not crafty or creative without a jump start!
There's something terrifying for people about the "unknown". As patients aren't able to really see what's happening in their mouth while at the dentist, it's possible that this is part of where the fear stems from. Sometimes, children have bad experiences and that turns into grown-ups that hate going to the dentist.
We'd love the opportunity to make you and your children feel more comfortable about visiting our family-friendly dentist in Edmond. If you'd like to make an appointment, please call 405-330-5458.