Dentist Edmond: Repairing A Dislodged Tooth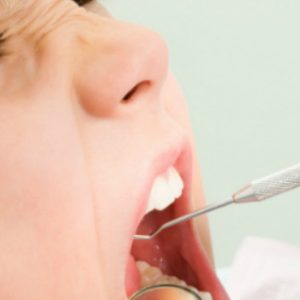 Dentist Edmond: Helping With Dental Emergencies
You can attempt to prevent wrestling or normal kid behavior all you want, but there may be times when accidents occur regardless. Traumatic dental injuries often occur in accidents or sports-related injuries, but sometimes something like a dislodged tooth can happen from roughhousing. Children are often known for being rambunctious and this activity can be the cause for less frequent, but more severe injuries such as a dislodged tooth which may simply be loosened. When it comes to treating this dental emergency our dentist in Edmond is prepared!
In the event that something like this should happen to you or your child a visit to our family-friendly dentist in Edmond should be an immediate plan. Call and make an appointment and we'll try to get you in as soon as possible. Prior to arriving to our office, we recommend using a cold compress and over-the-counter medications to relieve pain. Do not attempt to pull the tooth out on your own as doing so could cause further complications!
Once you arrive at our dental office, get checked in, and get called back, our dentist will take a closer look to see if the dislodged tooth is still attached to the blood vessels and nerves. When a dislodged or loosened tooth remains attached it makes it less likely for root canal therapy to be utilized. Instead, our dentist may be able to reposition the tooth and add splints to stabilize it.
It is important to note that in the event that a dislodged tooth does not heal properly, a root canal might be required. Of course, we'll properly prepare you for this procedure before jumping right in.
If you look for "dentist Edmond" we'd be happy if you picked our office to visit! If you have questions, a dental emergency, or concerns about any of our dental procedures, please contact our dentist at 405-330-5458.