Dentist Edmond: Dental Health For Expectant Mothers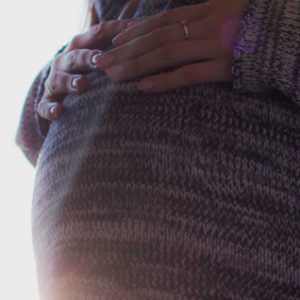 Dentist Edmond: Pregnancy & Oral Health
After the shock or excitement of learning that you're expecting a lot of questions may come to mind. Pregnancy can be a fun time of learning new information about the overall health suggestions. Dental health concerns may come natural for an expecting mother not just for themselves, but also for their unborn child. Today, our dentist in Edmond is going to review a something you may find helpful if you've recently learned that you're going to be welcoming a bundle of joy into the world!
Expecting Mothers May Have Inflammation Of The Gums
As you may already know, a pregnant woman's hormones change quite a bit. These changes can sometimes cause inflammation of the gums, or Gingivitis. Our dentist in Edmond encourages you to be mindful of this common occurrence which is said to happen most often between the second and eighth month of pregnancy. If you notice red, puffy or tender gums that tend to bleed when you brush these are the possible signs of Gingivitis. With that being said, it's very important to maintain good oral hygiene during pregnancy.
Brushing With Fluoride Toothpaste
To help prevent tooth decay and gum (periodontal) diseases it is still recommended by the ADA (and our dentist in Edmond) to brush with a fluoride toothpaste. Simply look for the ADA seal on the toothpaste you purchase to make sure it's the best for removing plaque.
Using Floss And Mouthwash
Flossing is an important step that many people forget about. Gently slide the floss between your teeth. Don't shove it down! Rinsing may be an option you supplement with, too. As with toothpaste, look for the ADA seal on your mouthwash. It's recommended to opt for using an anti-gingivitis mouthwash to rinse with.
Our dentist in Edmond has a lot of experience, so if you have any questions about your oral health in relation to your pregnancy, please ask.
We'd love to help you maintain your dental health! If you'd like to book an appointment with our dentist in Edmond please call us at 405-330-5458 or click here.