Dentist Edmond: Recognizing National Dental Hygiene Month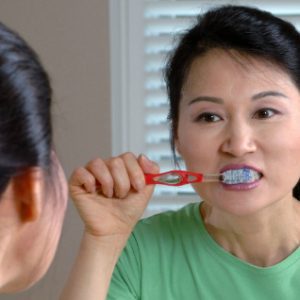 Dentist Edmond: Bringing Oral Health Awareness
The month of October is known by the American Dental Hygienists' Association as National Dental Hygiene Month. In this month we, at Philip Gray DDS, remind everyone to brush, floss, and rinse. Of course, our dentist in Edmond encourages this hygienic behavior all the time, but bringing oral health awareness to attention is the goal.
A lot of people get busy in their daily lives and they don't always stop to think about how often they should brush their teeth, when they should floss, or whether rinsing is necessary. Just to spread some clarification, our dentist in Edmond will be answering all three of those questions today!
Question #1: How often should you brush?
Dentist Edmond- Answer #1: At the very least, it is recommended to brush your teeth twice daily. If possible, you could keep a toothbrush at work or have your child take one to school. This way it encourages brushing after lunch, too.
Question #2: How often should you floss?
Dentist Edmond- Answer #2: Since it takes about 24 hours for plaque to start forming it's a good idea to floss at least once per day. If you are routinely flossing and brushing the recommended times per day you're going to have a better chance of keeping plaque from building up as you'll rid the space between the teeth of bacteria.
Question #3: Is rinsing really necessary?

Dentist Edmond- Answer #3: Using a mouthwash as a follow up to brushing and flossing is great for a few different reasons. First, it leaves your breath fresher. Second, it can wash away any lingering bacteria or debris that wiggled free during your brushing or flossing routine. This can prevent the onset of gingivitis.
Aside from the basics, routine teeth cleanings are another fabulous way to keep your smile looking bright. As our dentist in Edmond is an advocate for good oral health care habits, we hope that you consider yourself a little more aware either now or after visiting for an appointment. If you would like to make an appointment or you have any questions, please click here.