Dentist Edmond: Fighting The Flu Season By Disinfecting Your Toothbrush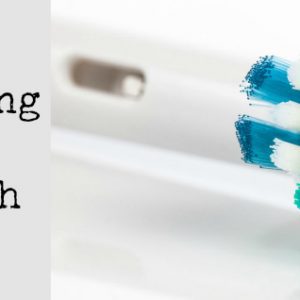 Dentist Edmond: How To Clean Your Toothbrush
As you may already know, the human mouth contains billions of bacteria. Of course, some of those mouth germs exist to metabolize foods and vitamins. When you have the flu, however; it's like a Game Of Thrones battle in your mouth! The last thing you'd want to do is pick up a toothbrush that still has flu germs lingering from your last brushing and spread them all over your mouth again. As flu season is upon us, our dentist in Edmond felt it important to share these options for properly disinfecting your toothbrush.
There are a few options you can choose from to keep your toothbrush free from flu germs.
Dentist Edmond- Option #1: Pour out some antibacterial mouthwash into a small bowl. Put your toothbrush into the bowl and soak it for a while. Rinse it thoroughly before brushing your teeth with it, again.
Dentist Edmond- Option #2: Hydrogen peroxide, when used in small doses, is a highly effective and safe way to keep your toothbrush clean. Consider dunking your toothbrush in a small amount of hydrogen peroxide prior to brushing each day.
Dentist Edmond- Option #3: Boiling your toothbrush for about 3-5 minutes is a great way to rid the bristles of long lasting germs, however; it should be noted that this can also damage the bristles if done too often.
Our dentist in Edmond hopes that you and your family make it through this flu season being as healthy as possible. These are just 3 simple ways to clean your toothbrush and, according to experts, you should be cleaning your toothbrush at least once a week. This is especially true if you have the flu!
To maintain good oral hygiene all year, it's advised to keep up with regular teeth cleanings. To book your appointment with our dentist in Edmond, please click here or call us at