See The Dentist, Get Crowns In One Visit!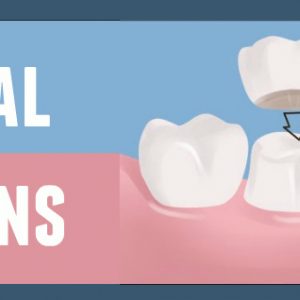 CEREC: A Single Trip To The Dentist
Have you ever needed a crown? Do you remember the entire lengthy process the last time you visited a dentist? A while ago the procedure would have went something like this:
The old ways of the first dentist appointment for a crown:
The dentist would start by preparing the tooth or shaping it to be ready to take the crown.
You would have to have a mouth full of goo so that the dentist could take the impression(s).
A temporary crown would be put on.
The dental impressions would be shipped off to the laboratory for the crown to be fabricated.
By the time of completion and scheduling the next appointment, two or more weeks usually passed. That was how things used to be just a handful of years ago. Luckily, the world of dentistry was changed quite a bit when CEREC was introduced a few years ago. This tooth restoration system allows our dentist to provide you with crowns in one visit!
How does this work so efficiently? Let us explain the magic of this machine. Instead of using the horrible impression gel that makes you gag, we approach the process in an entirely different and modern way.
Here's how your visit may look now:
The dentist shapes your tooth to prepare it to take the crown (ok, so this step is the same as the old days).
Here's the cool part! Next, your tooth gets scanned so that your crown can be made on site!
The scan is uploaded into the computer which allows us to digitally shape, size and contour the crown for the best fit.
The benefit to the patient is that, in most cases, no temporary crowns have to be made and within a few short hours they can walk out of the dentist's office with a completely customized crown.
We encourage you to contact us whenever you have an interest or concern about any of our dentistry procedures. Visit the dentist in Edmond, contact us @ 405-330-5458, or comment online, right here.