Edmond Dentist Shares Tricks For Overcoming Dental Fears: Part 1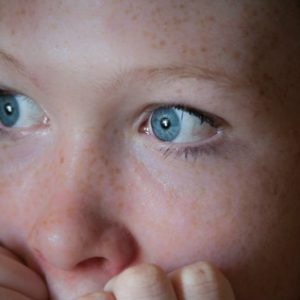 Afraid Of Visiting Our Edmond Dentist?
Anxiety is something a lot of people live with on a daily basis and, generally, people can work through their anxiety issues to still perform tasks even when they don't want to. People with a phobia, on the other hand, can be so terrified that they feel panicked beyond a general uneasiness and in severe cases they completely shut down. Did you know some people have a phobia when it comes to visiting the dentist? Perhaps you're one of them. Whether you avoid the dentist due to anxiety or a phobia, our Edmond dentist hopes that by sharing a few tricks it may help you overcome your dental fears.
# 1- Imagination: The first trick to try involves using your imagination. Try to distract yourself by daydreaming of your perfect vacation getaway, whether that be on a beach somewhere and listening to the sound of the waves roll in or walking the streets of Paris, France while smelling the freshly baked breads.
# 2- Motivation: Give yourself a pep talk much like a football coach would do with their players before they enter the most intense game of the season! Tell yourself how strong and awesome you are and that you can handle anything that comes your way.
These are just two simple tricks you can try to use to help yourself get over the fear of visiting the dentist. In part two our Edmond dentist will be going over two more simple tricks you may be able to find useful, but we'd also like to leave you with a nugget of information in closing. Our Edmond dentist would like you to know that when you visit our office, our staff and the dentist himself will ALWAYS be certain to do what we can to put you at ease. If you have 100 questions, we'll do our best to answer them all, never making you feel rushed, and walking you through every procedure.
If you'd like to book your next dental appointment, please call our Edmond dentist at 405-330-5458 or click here.