Edmond Dentist Offering Modern Dentures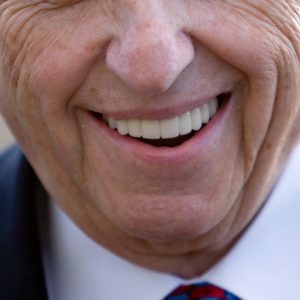 Edmond Dentist: No More "One Size Fits All" Dentures
Having several missing teeth can certainly change the way you feel about your appearance and those missing teeth impact your life in ways you may not have considered. You may not feel comfortable smiling, but more importantly having missing teeth can cause you to neglect your dietary needs. If you are unable to chew properly, you're probably going to forget about eating a lot of solid foods. If you've avoided getting dentures in the past, because you were worried that they would look unnatural, worry no more! Now, our Edmond dentist can offer you attractive, modern, and comfortable denture options!
What makes modern dentures more lifelike?
Thanks to the advances in dentistry over the last few years, our Edmond dentist can design a pair of dentures to match your tooth coloration and provide you with a tighter fit. Furthermore, the shape can be made to contour your features in the most natural way possible. Outsiders looking in on a new set of, modern dentures will never notice that their "fake", because not every tooth is overly perfect like they would be in an older set of dentures. New dentures are made to reflect light like enamel from a regular tooth to provide a more realistic appearance.
A typical visit to see our Edmond dentist would consists of consulting with the dentist one-on-one and the dentist taking x-rays. If you're a candidate for dentures, an impression of your mouth will be made to ensure the best fit for your dentures. While your dentures are being made at the lab, you may be fitted with temporaries, but it won't be long before you'll be called in to try out your new, custom teeth!
Are you ready to put in a smile worth showing off to your friends and family? Are you ready to eat the foods you miss?
Our Edmond dentist is here to help. If you would like to make an appointment to see our dentist, or you have any questions, please click here or call 405-330-5458.