Why Family Dentist Visits Are So Important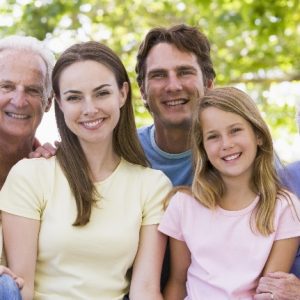 Benefits Of Regular Family Visits
If you're looking for a new dentist for you and your family, there's a ton of options out there. Finding a practice that you feel comfortable with can make a huge difference in any treatment experience that you have, so it's important to really take your time during the process of selecting your dentist. Family dental practices are a great option for most patients, and visiting an office regularly is extremely important for your overall health!
What are the benefits of regular family dentist visits?
Prevention: Visiting your dentist is the best way to prevent big issues from occurring with your oral health. Not only are cleaning vital, but actually having regular consultations with an experienced dentist are needed as well. Your dentist will be able to identify if there are any concerns, and will help you create a treatment plan moving forward.
Whiter smile: Getting those regular teeth cleanings will help keep your smile white. Even if you stay on top of your at-home care, it's common to see discoloration if you aren't getting those deep cleanings twice a year. Visiting your family dentist is the best way to keep a whiter smile.
Spend less: When you stay on top of your oral health, you'll be spending less in the long run. Without professional care, larger issues can develop like root canals or severe tooth decay, and treating these issues is typically far more expensive than simply preventing them from happening with regular visits.
Prevent gum disease: Gum disease is extremely common, and it can actually cause other health issues throughout your body when it is not treated quickly. However, if caught early, your dental team can often help you get your gum disease under control easily, and prevent other concerns.
Overall health: You've probably heard by now that your overall health is greatly affected by your oral health! Keeping up with those regular checkups will not only keep your mouth healthy, but it can help keep your entire body healthy as well!
Our Edmond OK Dental Office is Perfect for the Family!

Keeping up with your oral health, and the oral health of your family is the best way to stay healthy over time! Finding a great family dentist is the first step towards getting back on track with your oral health, and at Canyon Park Family Dentistry, we are glad to help! If you have any questions, or if you'd like to schedule an appointment, contact our office today for more information!