The Importance Of Digital X-Rays In Dentistry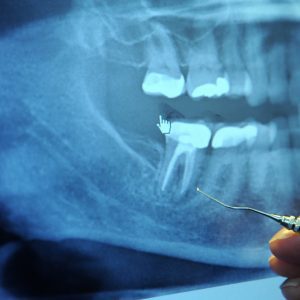 Using Digital X-Rays For Dental Care
If you're making it to your regular dental checkups twice a year, your dentist is probably taking x-rays of your teeth fairly regularly. X-rays are one of the main ways that your dentist can diagnose dental problems, and it's vital towards complete preventative care as well, as it allows your dentist to see areas of the mouth otherwise not visible. Here are some of the reasons you need to have x-rays taken each year:
Preventative care: Even if your mouth is healthy, taking x-rays allows your dentist to ensure that no new issues have popped up since your last visit, like a cavity. By identifying and treating these issues early on, you'll be able to prevent more serious problems, like root canals.
Diagnosing: It's vital for your dentist to see typically unseen areas of your mouth in order to properly diagnose any issues. This includes periodontal disease, bone issues, cavities, root canals, and more.
Checking procedures: During a treatment, your dentist may take x-rays of the area being treated in order to ensure the procedure is correct. In a root canal treatment, for example, your dentist may want to see the inside of the tooth periodically to ensure everything is completely cleaned out!
Whether you are just visiting your dental office for a quick checkup, or if you need extensive procedures done, you can expect some dental x-rays during most visits and treatments. X-rays are typically a simple and fast process, and your dentist will only take x-rays when needed to ensure that you don't experience any unhealthy radiation.
Visit Your Dentist Today!

Visiting your dentist is the best way to ensure that you can prevent and treat any issues that you may have in your mouth, and dental x-rays are just one way that your dentist will work towards your oral health!
If you have any questions about x-rays in Edmond, or if you would like to visit our dental office, give us a call today for more information! Our experts are always happy to help you with any concerns ahead of time, and our team of dental professionals will ensure that you have a fantastic experience!